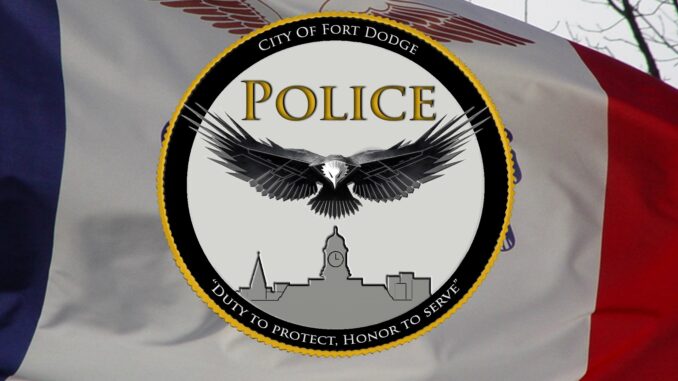 By: Matt Scher, [email protected]
Fort Dodge, IA – The Fort Dodge Police Department released the following press release today regarding a shots fired investigation in Fort Dodge.
"On Wednesday, November 16th at approximately 11:53 A.M., the Webster County Telecommunications Center received a call of shots fired in the area of 1st Ave N and N 6th St in Fort Dodge. Information provided at the time was that two trucks were shooting at each other, and one had fled the scene.
When Officers arrived in the area, they quickly realized that the incident had actually taken place in the 300 block of N 7th St. and not in the area of 1st Ave N and N 6th St. Upon further investigation from patrol officers and investigators with the Fort Dodge Police Department, a victim as well as witnesses were discovered in the area. Physical evidence was also located and collected at the scene.
At this time investigators with the Criminal Investigations Division are continuing to follow up on this incident. With all investigations, any video evidence is essential to resolving an incident and we encourage anyone with video footage in the area to contact us. Anyone with information on this incident is encouraged to contact the Fort Dodge Police. Information may also be submitted anonymously via Crime Stoppers. There were no injuries reported in this incident."