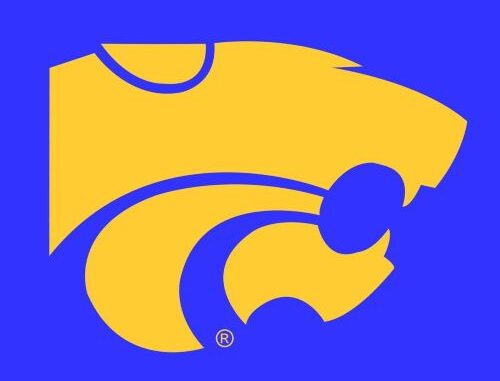 By: Matt Scher, [email protected]
Hampton, IA – THE HUMBOLDT BOYS WRESTLING TEAM TOOK SECOND AT THE 2023 NORTH CENTRAL CONFERENCE TOURNAMENT ON SATURDAY AT HAMPTON-DUMONT HIGH SCHOOL IN HAMPTON, WITH WEBSTER CITY PLACING FIRST. FOR THE BOYS PROGRAM. CYLER CIRKS WON AT 113 POUNDS, JASE GOODELL WON AT 152 POUNDS AND TY GARGAINO WON AT 160 POUNDS. SECOND PLACE FINISHERS INCLUDE TYCE CLARKEN AT 120 POUNDS, LANDON HALVERSON AT 170 POUNDS AND GAIGE ALLEN AT 182 POUNDS.
HUMBOLDT HEAD BOYS WRESTLING COPACH CHAD BEAMAN ON THE PERFOMANCE.
<ACTUALITY>
FOR GOODELL, THE WIN AT 152 POUNDS MARKS HIS 3RD TIME AS A NORTH CENTRAL CONFERENCE CHAMPION, THE 8TH TIME A HUMBOLDT WRESTLER HAS ACCOMPLISHED THE FEAT.
GOODELL ON WHAT BECOMING A THREE TIME NCC CHAMPION MEANS TO HIM.
<ACTUALITY>
THE BOYS WRERSTLING TEAM WILLN NEXT BE ON THE MAT TUEDAY IN A CONFERENCE TRAINGULAR AGAINST CLARION-GOLDFIELD-DOWS AND ST. EDMOND, WITH THE CATS LOOKING TO COMPLETE A PERFECT CONFERENCE DUAL RECORD ON THE SEASON.