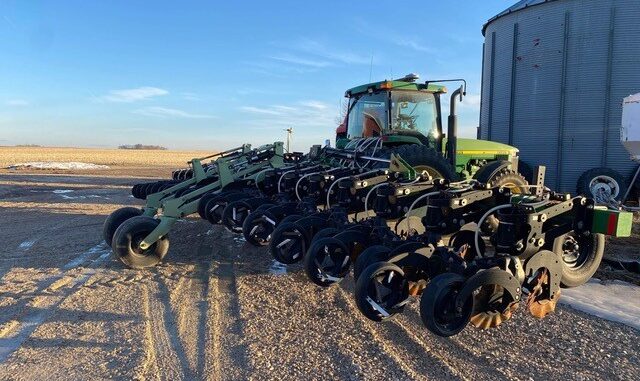 By: Matt Scher, [email protected]
Humboldt, IA – An upcoming farmer field day will be held this week in Humboldt.
This Thursday, Mar. 30, at 2:00 p.m., Humboldt County Natural Resources Conservation Service and Humboldt County Soil and Water Conservation District will host a field day for local farm producers.
The event will be held at the Doug Adams farm, 1582 250th St., Humboldt. Adams, a local farmer and soil conservation technician at USDA-NRCS, will display and talk about his strip-till bar and drill.
Farm producers and others interested in conservation crop production are invited to attend.
"We will have a chance to look at planter set up to plant into no-till and strip-till conditions. In addition, I will have my drill and strip-till equipment available for viewing. We will discuss how I have used them on my farm to plant cover crops and prepare the seedbed for planting corn," Adams said.
"I will highlight three key areas to focus on when planting into no-till conditions, including the importance of checking operation of the planter row unit in the field as conditions change," he added.
The event is free and those interested in attending can notify Kelsi Sieren, NRSC district conservationist, at (515) 332-3337 ext. 3 or at [email protected].