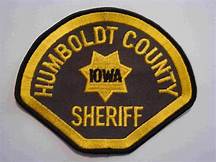 By: Matt Scher, [email protected]
Fort Dodge, IA – A Fort Dodge woman was arrested on a Humboldt County arrest warrant on drug charges Sunday.
44-year-old Alisa Altman of Fort Dodge was arrested on the charges of possession of methamphetamine (1st offense) and possession of contraband in a correctional institution.
Altman's bond was set at $6,000 cash or surety.