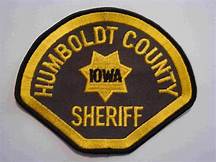 By: Matt Scher, [email protected]
Humboldt Co., IA – A Storm Lake man rolled his vehicle after swerving to miss a deer in Humboldt County on Sunday.
According to the accident report from the Humboldt County Sheriff's Office, the incident occurred along Highway 3 E in Humboldt County with the driver in a blue 2021 Nisan Altima. After swerving to miss a deer, the vehicle entered the south ditch and continued west bound until reaching a field drive where the vehicle went airborne and rolled before coming to a rest on its wheels facing to the southeast.
The vehicle after leaving the roadway traversed for another approximate 400 feet after entering the ditch. The driver walked away uninjured before law enforcement arrived with the vehicle totaled.