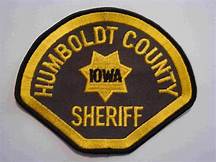 By: Matt Scher, [email protected]
Gilmore City, IA – Humboldt County Dispatch at the Law Enforcement Center is reporting that there is currently a 911 outage in the Gilmore City area.
The agency says that the outage is currently affecting 100 customers in the Gilmore City area and if they dial 911, it may not be directed to the Humboldt LEC. In the meantime, dispatch says to use the administrative number for emergencies at (515) 332-2600.
There is currently no timeframe on the line being fixed and they will be advised as soon as they know more.