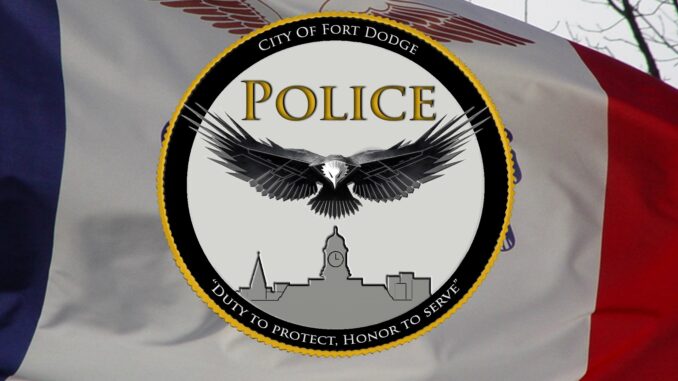 By: Matt Scher, [email protected]
Fort Dodge, IA – A Fort Dodge man has been charged after allegedly firing a gun Wednesday afternoon in the parking lot of Pet Supply Plus on 5th Ave S. in Fort Dodge at approximately 2:53 p.m.
31-year-old Jordan Martin of Fort Dodge was taken into custody and charged with Intimidation with a Dangerous Weapon (C Felony), Assault with a Dangerous Weapon (Aggravated Misdemeanor), and Reckless Use of a Firearm (Aggravated Misdemeanor).
According to Fort Dodge Police, Martin, who allegedly fired the shot, fled the scene after law enforcement arrived on scene. He was eventually tracked down at the Days Inn along 5th Ave S. and arrested. No injuries were reported in the incident.
The investigation is still ongoing with the Criminal Investigations, but officials do believe the shooting was an isolated incident. Law enforcement encourages anyone who may have seen or heard anything around this area at this time to contact the Fort Dodge Police Department. Information may also be submitted anonymously via Crime Stoppers.
The Fort Dodge Police Department was assisted by the Webster County Sheriff's Office, and Webster County Emergency Management.