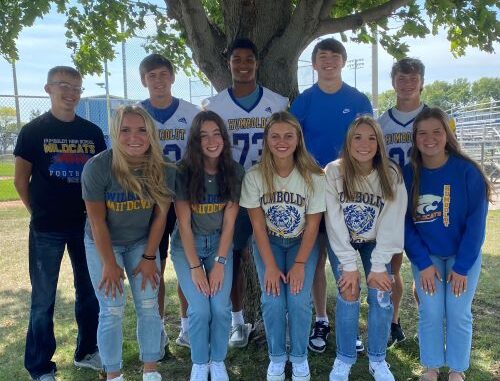 By: Matt Scher, [email protected]
Humboldt, IA – The 2023 Homecoming Court was announced last week for Humboldt High School.
This year's court comprises of the king candidates, which include of Austin Little, Carson Sleiter, Gaige Allen, Evan Hatcher, and Corey Dettmann. The queen candidates for this year are Reagan Lee, Alana Malo, Lillian Holm, Abby Bruening, and Claire Weydert.
The 2023 coronation will take place at 7:00 p.m. Tuesday, Sept. 19 in the Humboldt High School gymnasium following the parade in downtown Humboldt at 6:00 p.m.