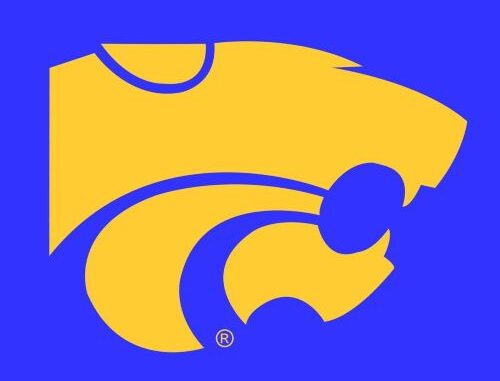 By: Matt Scher, [email protected]
Huxley, IA – The Humboldt Wildcats edged the Ballard Bombers 14-13 in their week two non-district matchup at Rich Strauss Field in Huxley Friday night.
On the opening kickoff, the Bombers' Jude Gibson returned the kick 98 yards to the end zone to open the scoring at 7-0. The Cats would tie the game on an 11-yard touchdown reception by Corey Dettmann from Coen Matson. Humboldt would take the lead for good after Cael Donahe forced a fumble from Bombers' Quarterback Mason Gatchell with the ball squirting free in the endzone for Brody Hendricks to land on for the touchdown and give a Humboldt 14-7 lead.
The Bombers would find the end zone with running back Eli Roush to bring the game within one point, but the Wildcats were able to block the extra point to remain in the lead at 14-13. After a defensive struggle by both teams, the Cats put the game on ice after a long drive into the redzone where they could knee out the reaming time on the clock for the victory.
Defensively, the Cats intercepted the ball five times, Carson Sleiter lead the team with two, followed by Dettmann, Mason Van Pelt and Mason Brown each with one.
With the win, Humboldt improves to 2-0 and will host 2A power Van Meter on September 8 at Mason Maach Field with kickoff at 7:00 p.m. KHBT will provide live coverage of the game starting at 6:30 p.m.