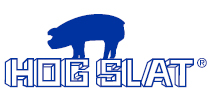 Aug
27
Tue
Downtown Humboldt will be having another Summerfest on Sumner August 27th during the Farmers Market. There will be food, fun, games and many vendors. This event is open and free to the public.
Sep
8
Sun
Sep 8 @ 8:00 am – Sep 11 @ 12:00 pm
Humboldt County will be taking part in the 2019 Iowa 99 County Bible Reading Marathon, inviting people to read 30 minute or more segments of the Bible on September 8th thru September 11th at the Humboldt County Courthouse lawn starting at 8:00 am.  This is a non-denominational event and volunteers of all ages are welcome. For more information, please contact David Brownfield at 319-759-3409 or email butchbrownfield@gmail.com.
Sep
16
Mon
Angel Across the USA – Alan Pedersen
Sep 16 @ 7:00 pm – 8:30 pm
The Compassionate Friends Chapter of Fort Dodge is proud to sponsor an "Angel Across the USA" event on Monday, September 16th from 7:00 to 8:30 pm at Good Shepherd Lutheran Church in Fort Dodge. This event features Alan Pederson, and award winning recording artist and speaker whose mission is to bring hope and healing those who have suffered the loss of a child or loved one. Admission is free.