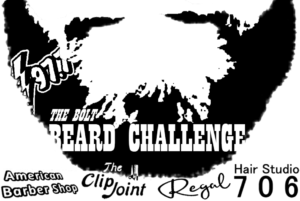 The competition is on!
Do you have what it takes to be a part of The Bolt Beard Challenge?
Here are the rules:
1. Grow a beard.
2. E-mail one front picture and one side picture showcasing your beard to thebolt@977thebolt.com by midnight November 30, 2019.
3. All beard entries will be posted on KBHT's Facebook page.
4. Judges will rate beards based on the following criteria:
A. Length (25%)
B. Fullness (25%)
C. Style and Sophistication (25%)
D. General Manliness (25%)
Sponsors and judges include American Barber Shop, Hair Studio 706, Regal Barber Shop (all of Humboldt) and The Clip Joint in Gilmore City. Judges will award each contestant points from 1 to 10 in each of the four categories. The contestant with the most total points wins the grand prize.
Grand Prize: Title of "CHAMPION of the 2019 Bolt Beard Challenge," a beard care basket, and trophy.
All results are final. No purchase necessary.
This is not a sanctioned beard contest, we're just having a little fun. Enter at your own risk. Not responsible for lost wages or loved ones.
Contest period runs now through November 30, 2019.