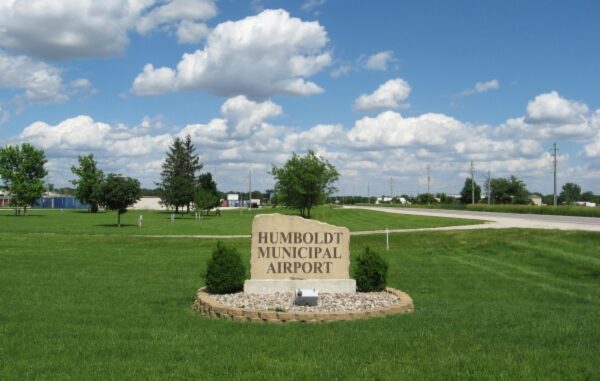 By: Jacob Sexton — jacobs@977thebolt.com
Humboldt, IA — The 19th annual Humboldt Rotary Club Fly in or Drive in is this weekend at the Humboldt Municipal Airport.
The event is from 7am to noon with breakfast being served which includes pancakes, eggs, sausage, and drink. The breakfast is $7 for adults, $5 for kids 5-12 and free for kids under 5.
KHBT caught up with Rotary Club Public Relations Manager Dave Dodgen and he explained what the public can expect at this year's event."We can expect 40 to 50 airplanes coming in for breakfast. It's well supported by the people of Humboldt. Usually we have 800 or so people come out for breakfast, so it's a fun morning at the airport. People get to see airplanes and even go for a ride. We offer airplane rides for $20 per person." 
Along with plane rides, a featured guest is making an appearance and Dodgen says the Rotary Club is excited him be a part of the day. "We're excited about having Aaron McCarten with us and he's the captain of the US Aerobatic Team. He just finished up in Romania and he's going to be showing video of his performances. He'll be there to narrate as well with presentations at 9, 10, and 11 o'clock for the public."
Also, if someone is interested in becoming a member of the club, Dodgen says they are looking for new members. "Just contact me or any other Rotary member we'd be glad to visit with you. We have 26 members in our club and we have two main events for fundraisers each year. One is the fly in and the other is our pork loin dinner, so we are actively looking for new members." 
Tickets for the event can be purchased ahead of time from Rotary Club Members or get them at the door. That's the 19th annual Humboldt Rotary Club Fly In and Drive In this Sunday.