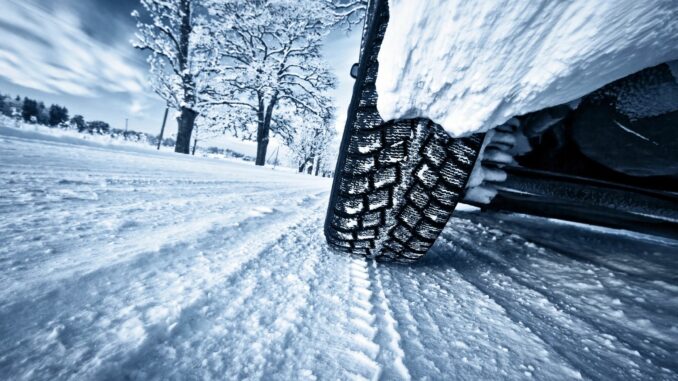 By: Sam T. Jensen — samj@977thebolt.com
Humboldt, IA — Winter weather is officially upon us, right on time for the holiday season.
Travel conditions today into Thanksgiving may be troublesome as a winter storm approaches Iowa. Iowa State Patrol Trooper Tom Williams of Mason City says for those needing to travel in potentially hazardous conditions, pack a winter survival kit.
Williams says "things that are important to have in a vehicle include an ice scraper, cell phone and charger, blankets, gloves, hats, an extra coat, water, non-perishable food items, a shovel, [cat] litter for traction… jumper cables… and a tow strap."
Williams says in the event of an emergency – if you get stranded – "call 9-1-1 immediately and give your location. Stay in your vehicle," and don't walk for help. It's also important to keep your exhaust pipe clear from snow.
Some non-tangible things that are important to remember, according to Williams, is to "get plenty of rest the night before. Slow down to increase control of your vehicle… make sure all your lights are working, that you have good wiper blades and washer fluid" is full and check your tires to make sure they are snow-ready.
Williams says four-wheel-drive vehicles allow for excellent traction, but it does "not improve your braking ability."
While travel may prove difficult with the cold weather and snow, it could be beneficial to corn crops in Iowa.
Charles Hurburgh. Iowa State University grain quality specialist, says growers in Iowa are choosing to leave corn in the fields during these colder days because the kernels' moisture content is too high for safe storage.
With the propane shortage in Iowa, farmers are purposely leaving their grain to dry in the cold. Hurburgh says "if the weather stays cold… without a lot of warm, humid days… [the corn won't get] moldy." After standing a while, says Hurburgh, the corn should come out of the field at 17 to 18 percent moisture and will still be okay to harvest.
"As long as the stalks are strong," says Hurburgh, "leaving it in the field is not an automatic loss."