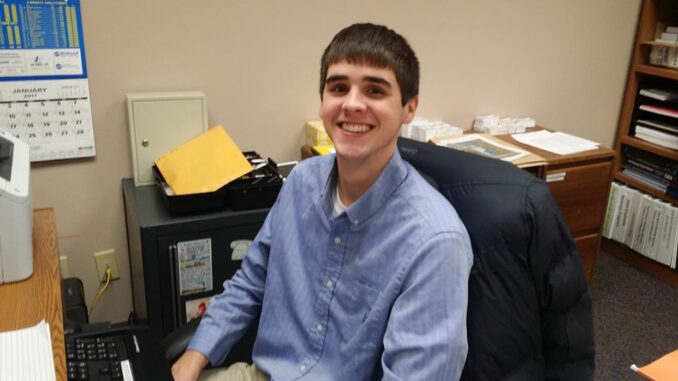 By: Donovan Mann -donovanm@977thebolt.com
Humboldt, IA – The Humboldt Rec Director is resigning from his position.
On Monday, January 13th, Humboldt Rec Director Chris Shaner, 26, informed city officials he is resigning from the position. Shaner says the resignation is so he can pursue an MBA at a university in Kansas.
Shaner has been the Rec Director in Humboldt for 3 years and been a majority part in the overseeing of the new Humboldt Recreation Center. He cites his work with the center and helping young athletes develop as some of his favorite parts of his position. "Just seeing them grow and seeing how much they're adapting their skills, and it's really great to know I've been a part of that" he says.
Shaner says it is tough to step away after three years because he feels like it is a great position and place to work. He thanks City Administer Travis Goedken and the City Council for giving him the opportunity three years ago. Shaner also thanks the staff at the rec center for their work and part in making the Rec Center run smoothly.
Goedken says that Shaner has done a phenomenal job while being Humboldt's Rec Director and says he will be missed. Goedken says there are plans in place for interim bases but Shaner leaves a huge void that will be hard to fill because of his excellent work.
Shaner was a graduate of Humboldt High School in 2012 and graduated from Simpson College in Indianola, Iowa in 2017.The last day for Chris Shaner will be Friday, January 24th.
Photo courtesy of Humboldt Parks and Recreation Facebook page