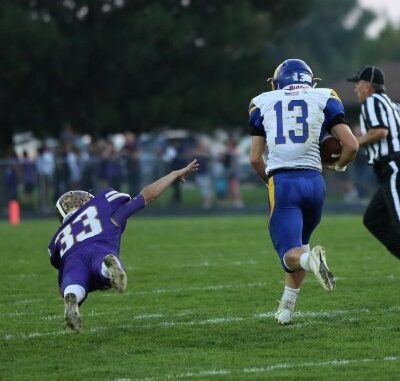 By: Donovan Mann – donovanm@977thebolt.com
Boone, IA – The IHSAA has released district assignments for the 2020 football season.
On Thursday, Feb. 6, the Iowa High School Athletic Association released their district assignments for the 2020 football season. Humboldt High School is in Class 3A District 2. Also in 3A District 2 is Ballard, Boone, Gilbert, Mason City, and Webster City.
The IHSAA Board of Control decided on shifting to a one year scheduling cycle during their meeting on Feb. 5.
As part of this meeting the Board discussed different season formats. This included a ideas for schedule change for Class A, 1A, 2A, and 3A where the teams would play 8 regular season games and 32 teams qualify  for state playoffs. This format was previously used from 2008 to 2015.
The Board of Control decided to put the discussion on hold during the unique one-year scheduling cycle. A recommendation to expand the field to 32 teams but keep the 9 game regular season was declined over concerns of player recovery time and scheduling
For the 2020 season there will be 9 regular season games and 16 teams will qualify for the playoff in all classes. District champions will earn an automatic berth and ratings percentage index (RPI) will determine the at large bids.