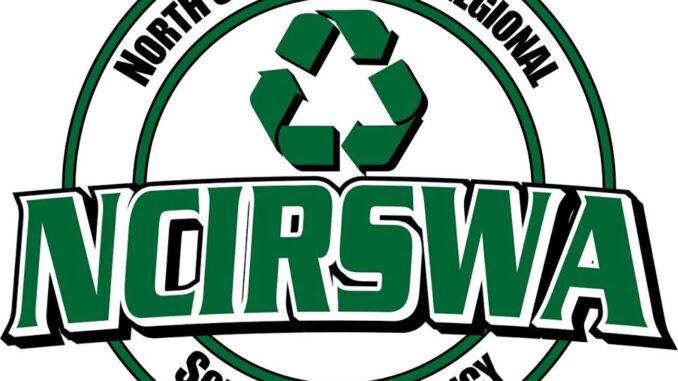 By: Donovan Mann – donovanm@977thebolt.com
Humboldt, IA – There is a way you can dispose of your hazardous household materials properly.
On Monday, Feb. 3, during the Humboldt City Council meeting representatives from the North Central Iowa Regional Sold Waste Agency, or NCIRSWA, spoke to inform and remind the city administration of their service. Director Mitzi Brunsvold and Operation Manager Jessica Moffitt for the NCIRSWA each spoke to the Council about the household hazards waste mobile events and more.
The NCIRSWA is the regional collector of household hazardous material. Accepted material include but not limited to cleaning products, lawn fertilizer, light bulbs, oil based paint and mobile oil. Unaccepted items include but not limited to ammunition, dry cement mix and medications.
Brunsvold says the regional collection located in Fort Dodge is just now started accepting house appliances last week. For now that service will be free of charge but Brunsvold says they might start charging in the near future.
"What about paint?" one councilmen asked. Jessica Moffitt said that paint is accepted. Oil based paints are accepted by the NCIRSWA free of charge while latex paint is accepted with a $1 fee. The NCIRSWA does say latex paint can be thrown away with regular trash once it has been solidified and dried.
Moffitt says the NCIRSWA offers services for very small quantity generator business waste which is "business producing less than 220 pounds of waste per month". Not a lot of businesses in Humboldt are registered to the services but there are a few who have been using them for a few year says Moffitt.
Moffitt says there more mobile events coming for Humboldt and the surround areas. Mobile events are when the NCIRSWA brings a trailer to a city so citizens don't have to go to Fort Dodge to drop off their hazardous material. The events are free but latex paint, motor oil, and anti-freeze is not accepted at these drop offs. Moffitt says there is the chance of more specialized mobile events due to high intake during the events. There are already a couple of planned mobile events for May and June according to Moffitt.
The last piece that Moffitt spoke on was the Swap Shop. The Swap Shop is located in the Recycling Center and allows citizens to come in and take unused or partially used paint product. The Swap Shop is free of charge and opened Tuesday through Friday 8 am to 2 pm.
The NCIRSWA does all their business by appointments and is open Tuesday through Friday 8 am to 2 pm. For more information about the services and products accepted go to ncirswa.org or call 515-576-5866.