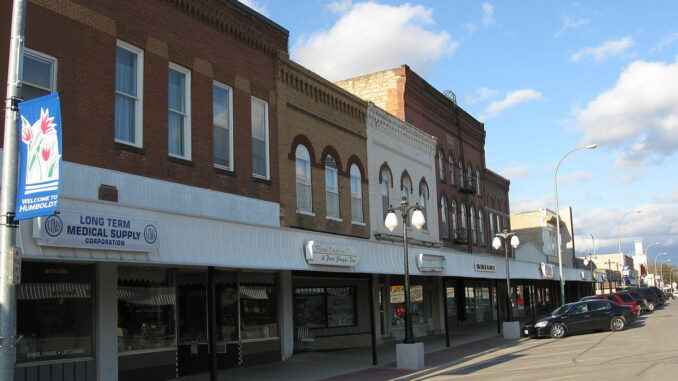 By: Donovan Mann – donovanm@977thebolt.com
Humboldt, IA – Downtown revitalization project to resume in early March as weather warms and frost clears.
City Administrator Travis Geodken tells KHBT that the Humboldt Downtown Revitalization project that began last July is set to begin sometimes in the near future. The process will begin with the business canopy removal which will begin the week of the March 9.
The contractors working on the project will remove all canopies for the businesses. The contractor is responsible for all repairs needed to behind the canopy structure.
For canopy replacement it is not clear at this time what the City will be contributing to the local businesses. Geodken says that the City Council will open the discussions on this matter during the next meeting on March 2.
Not long after the canopies are down the contractors will resume work. The contractor is trying to time it so there will be enough frost removed to begin work on the concrete and resume the downtown revitalization project.
Last year the project hit pause for the winter season. The contractor started on the east end of Sumner and made it to 6th street. The project will resume at Taft and 6th street according to Geodken and continue forward. The plan is to be done by the Fourth of July.
Geodken and the City understand that construction is intrusive to the business and daily lives downtown. He says the contractor will be using a different approach this year to try and make these intrusions minimal. There will be no work with underground utilities. As a result, the City hopes to have minimal direct impact to downtown businesses. However, Geodken does recognize there will be indirect impact with parking availability and foot traffic being diverted.
The City of Humboldt would like to thank the community for their continued patience and cooperation throughout the duration of this project. For more information on the project there is a newsletter available at City Hall at the front desk.