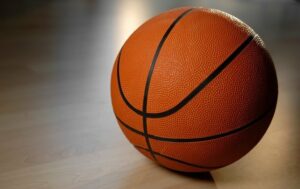 Forest City, IA – the Wildcats are unable to overcome scoring bursts and see their season come to a close.
On Saturday, Feb 15, the Humboldt High School girls basketball team concluded their season with a first round exit of the regional tournament after losing to the Forest City Indians. The final score was 52-41.
It was a tightly contested first quarter between the two teams before Forest City was able to start the second quarter on a on a eight point scoring run.
For Forest City they were led by three players in double digit scoring. Kaylee Miller finished the day with 15 points and eight rebounds to lead the way. Shae Dillavou had eleven points and seven rebounds and Erin Caylor had 10 points.
For the Wildcats they were led by Jayda Hoefer who had 14 points as the only double figure scorer. Mady Lange also had eight points and Kendal Clark had six before she picked up her fifth foul late in the fourth quarter.
Wildcats girls basketball finish their season with an 11-11 record, including 6-8 in the North Central Conference.