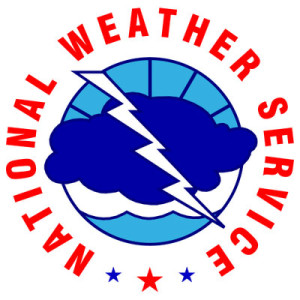 By: Donovan W. Mann – donovanm@977thebolt.com
Humboldt, IA – March 23 through the 27 is Severe Weather Awareness Week for the state of Iowa.
Governor Kim Reynolds, Iowa Homeland Security and Emergency Management along with the National Weather Service have declared that March 23 through March 27 would Severe Weather Awareness Week for the State of Iowa. During the week each day is set aside to recognize a common severe weather condition and preparedness tactics.
Rob Donavon of the Des Moines National Weather Service provides information on each days' topic.
Monday, March 23, is severe thunderstorm awareness day. Donavon says that "Severe thunderstorm warning does cover a large range of wide range of different severe weather outcomes" he says. Severe thunderstorms can include wind gusts up to 58 mph and quarter or larger sized hail. "It certainly is a lot of range of outcomes" he continues.
Tuesday, March 24, is receiving warning information day. Donavon says there is a large variety in the way people can receive their warning information. A lot of people still rely on a phone notification. According to Donavon this can be unreliable because the notifications will not come through if a phone is on do not disturb. "Really the quickest and fastest way to get your weather warning is still through a NOAA weather radio". He also says local broadcasting channels are a good way to receive warnings.
Wednesday, March 25, is tornadoes awareness day. Donavon says any tornado poses a threat. The state of Iowa averages 50 tornadoes a year, even if they aren't heard about. He also stresses the importance of taking shelter when a warning is issued. There was a scheduled tornado drilled for this day but due to the threat of COVID-19 the drill was cancelled.
Thursday, March 26, is family preparedness day. Donavon says that this topic covers a large variety of ideas. Preparing supplies, a shelter plan in case of a tornado and a meet up place in case a family were to get separated during a severe weather event. "It's really having supplies in place and a family action plan in place should these event occur" he says.
Friday, March 27, is flooding awareness day. Donavon calls the "underrated threat across Iowa." The majority of weather related deaths in Iowa are a result of flash flooding he says.
Emergencies are part of live and while there is no preventing severe weather, it is possible to be informed and prepared. More information for severe weather safety can be found on weather.gov or beready.iowa.gov