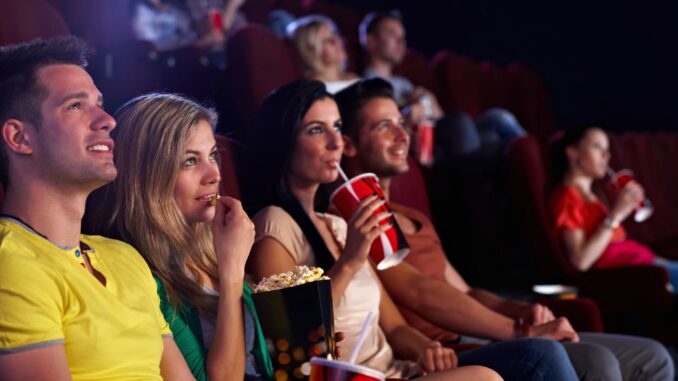 By: Sam T. Jensen — samj@977thebolt.com
Humboldt, IA — The Humota Theater, a staple of downtown Humboldt, is temporarily closed along with many other businesses due to the threat of spreading COVID-19.
See: List of event postponements, business information
During the shutdown, the historic theater is opening every Wednesday from 6 to 8 PM. They will be open for to-go sales of popcorn and drinks only, each at a discounted price of $5 each. Humota Board President Chad Theesfeld says Wednesday, March 18th, was a "trial run" for selling concessions. People could drive up to the theater, an employee would take their order, and deliver it to their car.
"That worked really well, actually. I think we did $200 worth of sales just on popcorn. We had an additional $200 in donations. It was a pretty good success."
Theesfeld says he hopes to continue the success this Wednesday and every Wednesday night until the Humota can officially re-open. Those who attend are encouraged to stay in their vehicle and park in front. An employee will be out to assist them. Orders may be called in at 515-332-5921.
Theesfeld also asks that individuals bring exact change or have a check ready.
"If you wanted to put a little donation in there, any little bit helps. We are a non-profit organization, 501-C3."
Theesfeld says it's been pretty rough for the Humota; they have only been back in business for a little over a year.
"Hopefully we can get things going again once this gets behind us."
For those who cannot make it out Wednesday and still want to support the Humota Theater, Theesfeld says there is a "donate" button on their Facebook page. KHBT will also be giving away tickets for free popcorn or movie admittance, once the theater re-opens.
The Humota Theater Popcorn Giveaway is every Wednesday morning around 9:30 on 97.7 The Bolt.