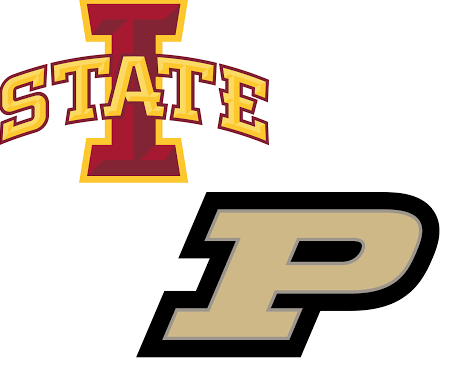 By: Donovan W. Mann – donovanm@977thebolt.com
Humboldt, IA – There will be two big Division I collegiate programs coming to Humboldt for a wrestling dual this December.
Head Coach of the Humboldt High School wrestling team Chad Beaman confirms to KHBT that Iowa State University and Purdue University have tentatively scheduled a dual to take place at Humboldt High School on Dec. 20, 2020.
Beaman calls the this dual a great opportunity for Humboldt and to promote wrestling in the community. Both Coach Tony Ersland (Purdue) and Kevin Dresser (ISU) are Humboldt natives wrestled for the high school. Beaman says beyond being a great opportunity for the city, it is a great opportunity for the two college coaches to showcase their programs.
Coach Beaman says that both coaches had successful careers as wrestler and now as coaches. Coach Dresser graduated from Humboldt in the early 1980s. He was a two time state champion. In college Dresser wrestled for the University of Iowa and was a national champion with the Hawkeyes. Coach Ersland graduated from Humboldt in the early 1990s. He was a two time state champion. Ersland also wrestled for the University of Iowa.
Beaman says that the early response from the community has been positive. He says that he already has people asking to save tickets for them but the information is not yet available because the date is not completely set in stone.
He also says that there is even a plan make the evening a double header. As of right now the tentative plan is for the Humboldt Wildcats to wrestle Eagle Grove before the ISU-Purdue Dual according to Beaman.
Humboldt High School will be hosting a dual between ISU and Purdue on Dec. 20 as two former wrestlers turned coaches bring their squads to two. Purdue went 12-5 including 7-0 in the Big Ten last season. Iowa State went 10-5 including 7-1 in the Big 12 Conference last season.
KHBT will report additional details when they are made available.