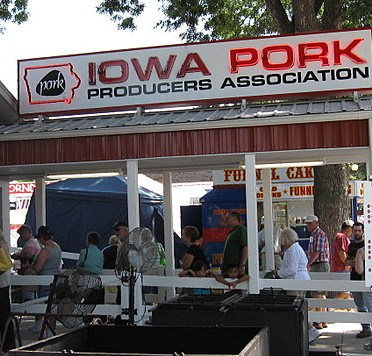 By: Donovan W. Mann – donovanm@977thebolt.com
Des Moines, IA – The pork industry will continue to go forward with caution through the trying times caused by COVID-19.
President of the Iowa Pork Producers Association Gregg Hora tells KHBT that COVID-19 is causing the pork industry to proceed with caution. These precautions are so that producers can continue to provide the critical and daily care to all aspects of the supply chain according to Hora. This includes the pigs, farms and distribution networks.
He wants to assure consumer that COVID-19 is not a food born pathogen. However, he wants American's to know that the pork industry is stepping up bio security. Due to concerns of African Swine Flu that has been seen in other international markets these extra measures where already made. Hora says that COVID-19 has caused the pork industry to heighten their awareness.
During a conference call with the US Pork Producers, Hora says that specifics were discussed about additional steps to protect the pork supply chain. This includes shower in and shower out for those working in the plant. Workers all across the supply chain are also continuing with maintaining of social distancing as well. To help with the six feet social distancing, facilities have rearranged their layouts. They are also being cautious with staff that might be showing symptoms of illness.
During the COVID-19 outbreak, it has been declared that the pork industry is an essential business. Hora says that this comes at a critical time because pork production is beginning to see some losses or "red ink."
He does say that he is optimistic the industry will be able to be profitable despite some market uncertain. He says that the most recent reports are showing about a three percent increase in pork production. At the retail level there was a nine percent increase because consumers are stocking up. Hora is also confident that the international trade will continue to be bountiful as pork is a good value. He says that pork is also always a good source of protein for consumers.
As COVID-19 continues to spread across the world the pork industry will continue to distribute their product while proceeding with caution to maintain the health of the consumer, workers and product.