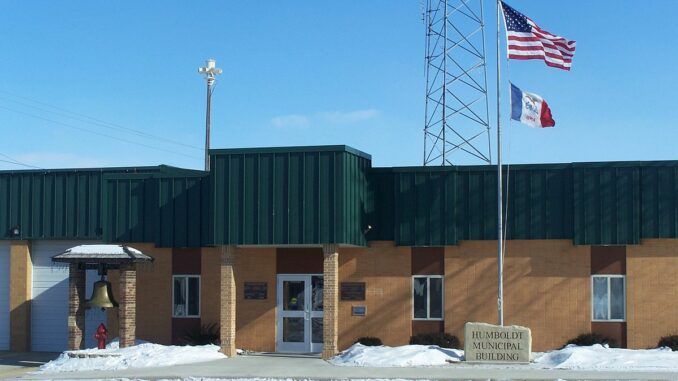 By: Donovan W. Mann – donovanm@977thebolt.com
Humboldt, IA – Despite the Governor give the green light the City of Humboldt will continue to restrict access to some of their city run facilities.
City Administrator for the City of Humboldt, Travis Goedken tells KHBT that Humboldt does not plan to reopen the Humboldt Rec Center, Public Library or doors to city hall to the general public on May 1. Despite the clearance from the Governor to do say the city officials are not ready to open these facilities just yet.
In a statement on the Rec Center Goedken says that the staff does not believe opening the Rec Center would be open effectively while complying with social distancing guidelines. "Unfortunately, at this time we don't believe that we would be able to effectively open without eliminating use of much of the equipment, rooms, classes and features of the facility" he says. Recognizing this might not be the popular decision he says the staff will not risk the health and safety of the community to open just yet.
The Humboldt Public Library will continue to offer the no contact pickup on Tuesdays, Thursdays and Saturdays. City Hall will continue to remain closed to the general public and working at half-staff available by phone and email. Goedken says while the situation is ever changing, the hope is to be able to reopen facilities on May 15.