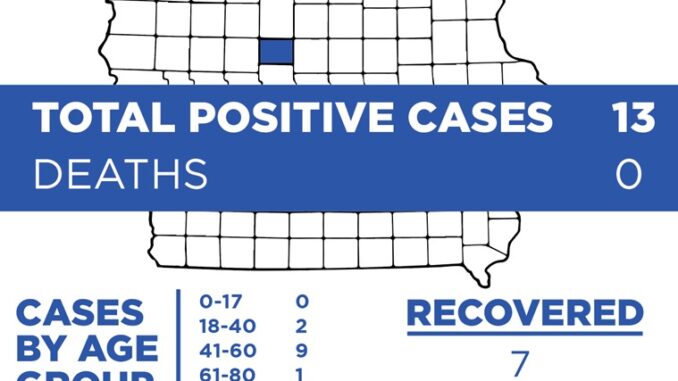 Humboldt, IA – The Iowa Department of Public Health (IDPH) and Humboldt County Public Health have identified three additional cases of COVID-19 in the county. Two Humboldt County residents are in the 41-60 age group and one is in the 81+ age group. Humboldt  County now has 13 total case of COVID-19 with 7 being confirmed as recoveries.
This holiday weekend usually signals the start of regular get-togethers and cookouts. Small group parties can still get together this summer, but remember to take steps to gather safely. Tip: Stash some hand sanitizer in your purse or pocket. Hand sanitizer is helpful for keeping most germs away when soap and water aren't available. Use one with a 60% alcohol concentration and wash your hands when you return home.
From your friends at Humboldt County Public Health, please have a safe and smart Memorial Day weekend!