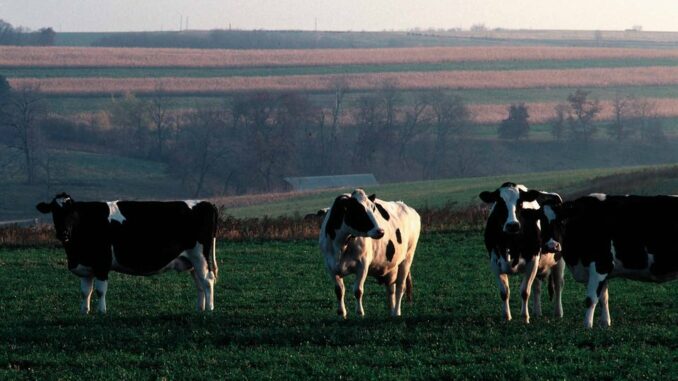 By: Donovan W. Mann – donovanm@977thebolt.com
Humboldt, IA – May is beef month and the Iowa Cattlemen's Association is excited to see consumers still demanding and enjoying the products offered up by the industry.
May is national beef month. It time to recognize and celebrate an industry that provides a valuable product to many consumers. Iowa Cattlemen's Association Northwest Iowa Membership Manager Tanner Lawton says stores will even run special beef month sales.
This year the COVID-19 pandemic might hinder some of the festivities, but Lawton says it is still an exciting month. He says that with the demand for beef has been high leading to a concern of shortages if specials were to occur. The high demand is also being coupled with the slowing of packing plants leading to a slow in the supply chain for beef. These concerns with shortages might lead to grocery stores not doing usual sales.
Lawton says that the Iowa Cattlemen's Association is glad to see the high demand for beef. "We've seen beef fly off the supermarket shelving and out of the coolers" he says. He says that it is good thing to see because beef is one of the more nutritious and high protein meals. "We're glad to see consumer continue to buy the beef and the pork and the chicken."
According to reports by iabeef.org, in 2017 Iowa's Cattle Industry contributed in excess of 6.8 billion in business activity to Iowa's economy and created 33,147 jobs.
Beef Month may look a little different this year according to Lawton but nicer weather can allow consumer to enjoy one area of a normal beef routine, grilling on a nice spring or summer day.