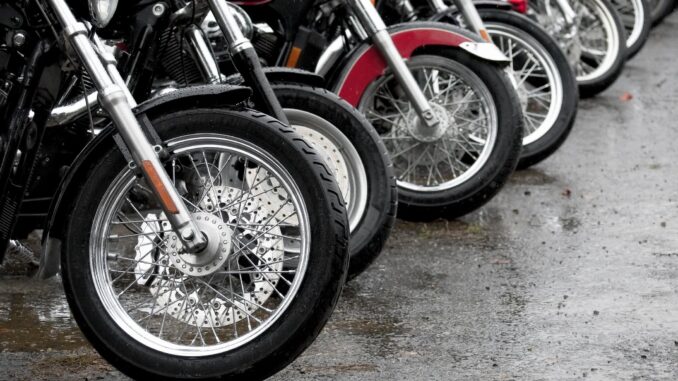 By: Donovan W. Mann – donovanm@977thebolt.com
Humboldt, IA – An ABATE officer reminds drivers that not noticing motorcycles can result in incidents as weather grows warmer and a long weekend approaches.
May is motorcycle safety month. As the weather grows warmer and with a long weekend approaching motorcycles, motorcyclists are becoming more prominent on the roads. With this, motorcycles education group, A Brotherhood Aimed Towards Education (ABATE) District 10 Legislative Officer Doug Smith reminds everyone the importance of looking for motorcycles.
He says when incidents that occur involving a motorcycle it often comes from the other driver not seeing the smaller vehicle. Smith says that the typical answer to what happens from the other driver who hit a motorcyclist is "I just didn't see them." He stresses the importance of people being aware that there are motorcycles on the road. He also gives the reminder that the warmer weather can also lead to a larger amount of motorcycles.
ABATE of Iowa is a nonprofit organization that works to help educate drivers and motorcycles riders a like on motorcycle safety. They offer motorcycle training courses as well as work with the state to include motorcycle awareness as part of the drivers education program.