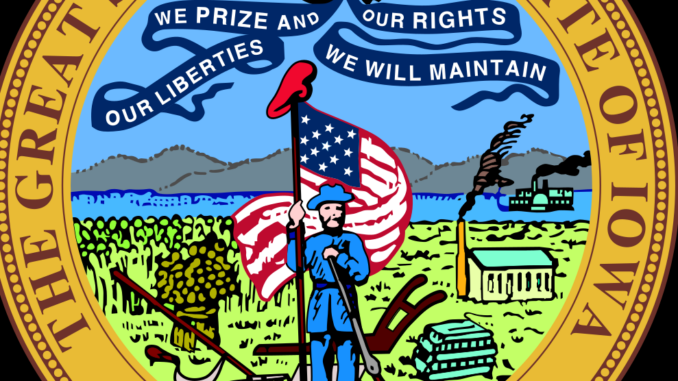 By: Donovan W. Mann – donovanm@977thebolt.com
Des Moines, IA – Governor Kim Reynolds signs a new proclamation that will continue to relax COVID-19 related restriction statewide.
During her press conference on May 20, the governor announced that Friday, May 22 would see more businesses reopening across Iowa. As with all reopenings the Iowa Department of Public Health and other state offices will be working to set guidelines and mitigation efforts to help reduce the spread of COVID-19. The restrictions will include capacity limits, increased hygiene standards and social distancing measures.
The following businesses have been approved to reopen as of May 22 at 5 am:
Movie theaters
Museums
Aquariums
Zoos
Swimming pools for purposes of lap swimming and swimming lessons
Wedding reception facilities
In addition to businesses that will be opening on May 22 Reynolds announced that bars may reopen on Thursday, May 28. Bars and wedding receptions will be required to follow guidelines that apply to restaurants. Additionally all school sponsored activities have received the governor's approval to resume starting June 1, including high school baseball and softball.
To read the full proclamation made by Gov. Reynolds on May 20 go to governor.iowa.gov/press-release/gov-reynolds-signs-new-proclamation-continuing-the-state-public-health-emergency-3