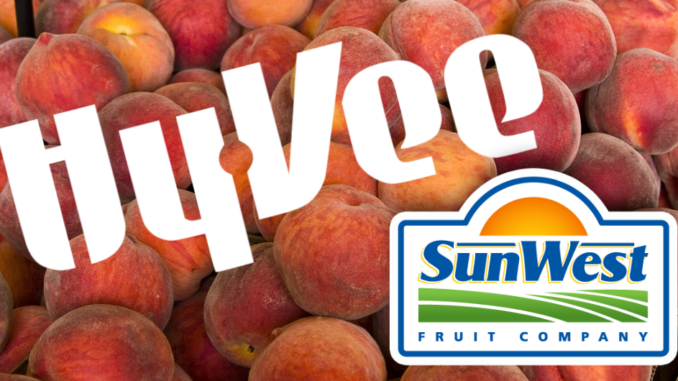 By: Sam T. Jensen – samj@977thebolt.com
Humboldt, IA – Hy-Vee in Humboldt will be giving away thousands of free mini peaches Monday morning.
According to a media advisory from Hy-Vee, customers will receive the peaches in a contactless, drive-thru event from 9 a.m. to 11 a.m., or while supplies last.
The SunWest Fruit Company is partnering with Hy-Vee for this event. SunWest is donating approximately 1,250 pounds of fruit to the store. The first 350 customers will receive nearly 20 mini peaches. SunWest and Hy-Vee believe it is "important to provide access to high-quality produce during this time of need."
The peaches will be distributed on a first-come, first-serve basis. They will be loaded into customers' vehicles using a contactless method to "minimize physical contact and enforce social distancing."
The advisory states that individuals should arrive in the parking lot east of the store. No walk-ups will be allowed. All event helpers will be wearing masks and gloves to ensure the safety of the customers.