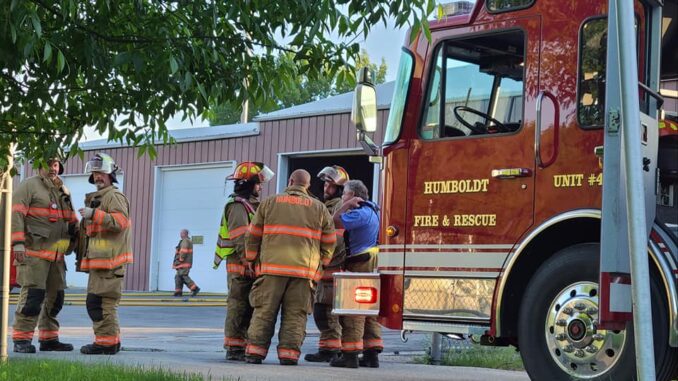 By: Sam T. Jensen – samj@977thebolt.com
Humboldt, IA – No injuries are reported and only minimal damage suspected after a fire on the south side of Humboldt at the Recycling Center.
The Humboldt Volunteer Fire Department responded at approximately 7:30 Thursday night. Firefighter Jarred Hatcher said the "recycling bays that hold cardboard, paper, bottles, and cans; while most of them were just about empty," something "sparked a fire in the paper bin."
He said the firefighters got there in time to put the fire out. The cause of the blaze is unknown at this time. Hatcher said it might "smell a little smoky for the next day or so" at the facility, but other than that, no serious damage.