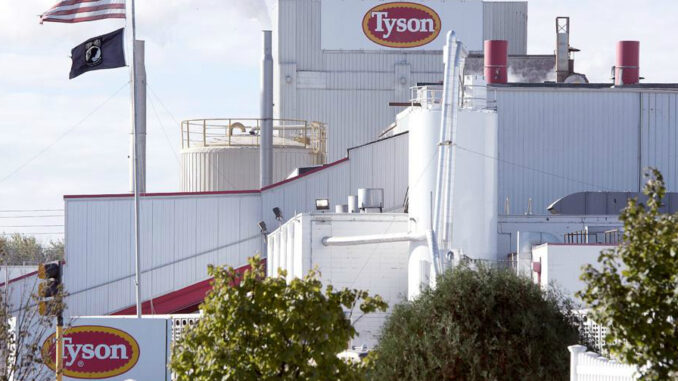 By: Sam T. Jensen – samj@977thebolt.com
Storm Lake, IA – There is a confirmed COVID-19 outbreak at the Tyson pork processing plant in Storm Lake.
Sarah Reisetter, the chief health strategist for population health for the Iowa Department of Public Health (IDPH) confirmed the outbreak in a press conference hosted by Gov. Kim Reynolds (R-IA) Thursday morning.
Reisetter says of the 2,517 employees, 555 tested positive for the coronavirus. During Wednesday's press conference, the governor was asked about a possible outbreak at the plant, but she was unable to confirm it at the time.
Reisetter says businesses are not required to report cases to public health; and Iowa law allows confirmation of outbreaks only when necessary, such as when an employment setting constitutes a high-risk environment for the potential transmission of COVID-19.
A survey was available to businesses starting April 8th to report if there was at least a ten percent absenteeism but Reisetter says not many businesses were utilizing it, so it was taken down. The survey was an opportunity for the IDPH to give guidance and support for the businesses.
The IDPH is not always aware of testing, because employers are accessing testing from a variety of sources, according to Reisetter.
She says that many businesses are opting to work with local health agencies. When the IDPH is notified, there is still the careful balance of the need to identify the business and the need to inform the public.
She says that "the IDPH will continue to provide Iowans with information about actions [individuals and businesses] can take to stay healthy and informed."
The Tyson pork processing plant in Storm Lake announced Thursday in a news release it will temporarily close and will undergo a deep cleaning and sanitation.