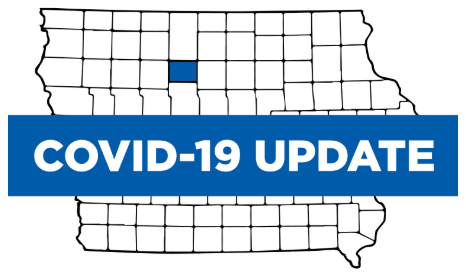 By: Sam T. Jensen – samj@977thebolt.com
Humboldt, IA – The Iowa Department of Public Health (IDPH) and Humboldt County Public Health have identified two additional cases of COVID-19 in Humboldt county. One Humboldt County resident is in the 18-40 age group and one resident is in the 41-60 age group.
In a press release from Humboldt County Memorial Hospital, they say that "since the Governor's website, https://coronavirus.iowa.gov/ is now updating in real time, this does not mean that disease investigations and contact tracing have been done prior to the state and county updates. There have been and will be circumstances in which a case has been credited to our county when it should be credited to another county because of exposure and the patient's address. This is confirmed through disease investigation, thus our numbers may continue to fluctuate as our public health staff complete these processes."
There have been a total of 16 positive cases in Humboldt County as of Thursday, May 28th. Three are in the 18-40 age group, eleven are in the 41-60 age group, one is in the 61-80 age group, and one is in the 81+ age group.
Positive cases credited to Humboldt County will be available around 4 p.m. at:
https://www.humboldthospital.org/news-events/covid-19-update
There have been no COVID-19 deaths in Humboldt County reported at this time.