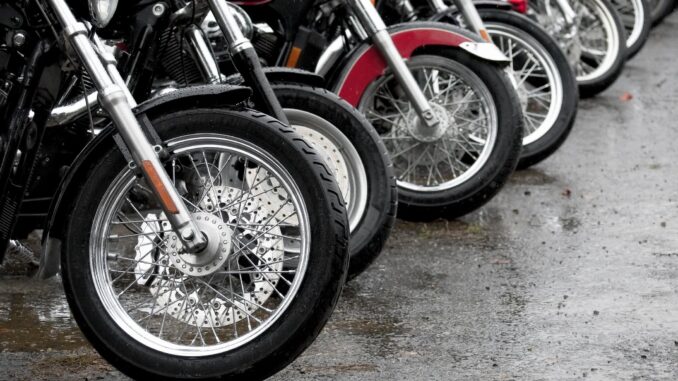 By: Donovan W. Mann – donovanm@977thebolt.com
Humboldt, IA – Motorcycle safety awareness month is a time to reflect on how all motorcyclist and drivers can make the roads safer for those who ride.
May is Motorcycle Safety Awareness Month. As the weather gets warmer people across the country, state and our own community will be enjoying their ability to ride out on the open roads on the back of their motorcycle. Christian Motorcyclists Association State Coordinator Brian Bidleman shares his thoughts on motorcycle safety.
He gives the simple reminder to all on the road that motorcycles are harder to see than other motorized vehicles. "Motorcycles aren't as visible to some people as cars and trucks are" Bidleman says. He refers to those riding as moving targets and says defensive driving is very important.
Bidleman says that motorcycle safety from the riders perspective is similar to driving other vehicles. "It's no different than driving a car in that you need to be educated" he says. Similar to learning about a car's feel and handling, Bidleman says those riding motorcycles need to be educated on the machine itself. He also highlights the need to know maneuvers and tactics that will help riders avoid incidents.
From the perspective of those not riding, education is also key to a safer road. "If they are trained to look for motorcycles as a driver then they'll be able to better identify things and be able to avoid mishaps just because their more aware" Bidlemen says. He says that the American Bikers Aimed Toward Education (ABATE) have some great programs that help educate drivers, really from their early days in high school.
While May is the month set aside to recognize motorcycle safety, Brian Bidleman reminds everyone be aware because motorcycles are out there, especially as the weather grows nicer.