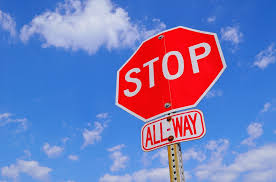 By: Donovan W. Mann – donovanm@977thebolt.com
Dakota City, IA – The board of supervisors approves an agreement to obtain additional safety features at three county intersections cited as high incident areas by the county engineer.
The Humboldt County Board of Supervisors approves to enter an agreement with the Iowa Department of Transportation. During a recent meeting of the board County Engineer Ben Loots presented an agreement from the DOT to receive a grant to help pay for safety improvements at three county intersections.
The safety measures being implemented are blinking lights on top of stop signs with solar panels. The three intersections to receive the safety measures include County Road C-54 with P-66 (Norway Township), County Road P-59 with County Road C-48 (west of Thor) and County Road P-56 with 230th Street (Beaver Township). These intersections are cited by Loots as being locations that have seen many serious incidents.
The grant from the DOT will provide the county with $5,000 to implement the safety features. The agreement and resolution to endorse the application for the grant were both approved by the board of supervisors unanimously.