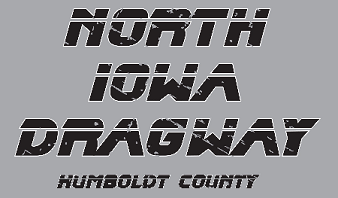 By: Donovan W. Mann – donovanm@977thebolt.com
Humboldt, IA – The local drag strip brings famous racer to the track as part of his farewell tour.
North Iowa Dragway in Humboldt is bringing a World of Outlaws and No Prep Kings driver to the strip. On Saturday, June 27, James Goad will be doing a meet and great event at the local drag strip as he brings his popular car, the Reaper, to compete against the area's best. He shares with KHBT some of the details.
He confirms that the event is all set up and ready to go for him at North Iowa Dragway. The car, Reaper, which he plans to bring is one he drove mainly on No Prep Kings and is easily recognizable by the fans of the show. He'll be hanging out with the fans and also be doing a few passes on the strip and opens up a challenge to the fast cars in the area. He says that the contenders will get to do a few time trials, will submit their fastest GT slips and be randomly drawn for a chance to go head to head against the Reaper itself.
As part of his farewell tour, Goad and the Reaper will be making their first ever appearance at North Iowa Dragway. The driver says he rarely does appearances but chose to come to the local strip because of the small town, family owned atmosphere. He says being out at the small tracks allows him to interact with fans who are there for the love of the sport and not because a TV show is being filmed. He says when he goes to these small hometown tracks it about showing every a good time and putting on a show.
James Goad and the Reaper will be at the North Iowa Dragway Saturday, June 27. The gates will open at noon for those wishing to attend. Tickets can be purchased at the gate and be $12 dollars.