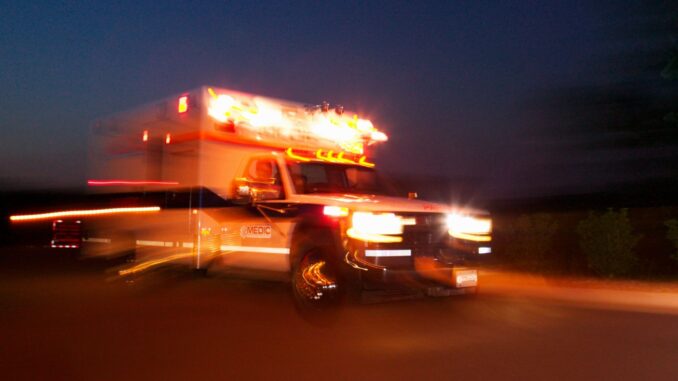 By: Donovan W. Mann – donovanm@977thebolt.com
Humboldt, IA – County emergency medical service first responders switch over to the new radio communication system being implemented by Humboldt County and Iowa.
Humboldt ambulance services are now on the new radio system for emergency first responders. Humboldt County Sheriff Dean Kruger confirms this to the Humboldt County Public Safety Commission during their monthly meeting on Monday, July 6.
As previously reported by KHBT the Humboldt Law Enforcement and Dispatch Center made the switch to the new 700 megahertz system that the state of Iowa is making standard on June 5. However, at that time law enforcement was the only one on the new system due to equipment upgrades needing to be done for ambulance services and fire and rescue. The two could still be contacted by the dispatch center using the old system.
With ambulance now on the new system that just leaves the fire and rescue department across Humboldt County to convert to the new system. Sheriff Kruger confirms that they are working to acquire grants to help fund the needed equipment to upgrade. Until they upgrade they can still be reached with the old system and respond to calls as needed.