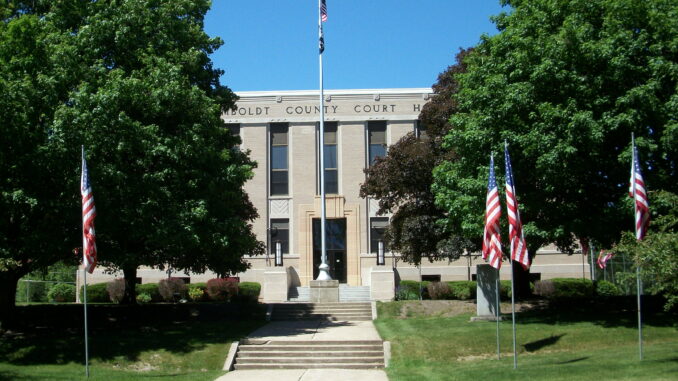 By: Donovan W. Mann – donovanm@977thebolt.com
Dakota City, IA – The board of supervisors approves the budget appropriations for the 2020-2021 fiscal year.
The Humboldt County Board of Supervisors approves the 2020-21. This approval includes the appropriation. The decision to approve the budget came during the meeting of the board on Monday, June 29.
The largest portion of the budget will be going to the secondary roads department who will be receiving nearly 42% of the budget at just under $4.6 million. The second highest part of the budget goes to the Sheriff's Office just over $1.3 million, which makes up about 12% of the total budget. Correctional services will be receiving $478,341 this fiscal year and public safety will get $350,067.
The total budge appropriation for the 2020-21 fiscal year is $10,916,748. The approval was a unanimous decision made by the supervisors.