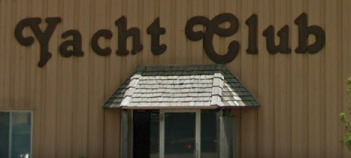 By: Donovan W. Mann – donovanm@977thebolt.com
Humboldt, IA – Yacht Club is working through the next steps following a fire in their facilities and plans to occupy a different location to resume production.
Yacht Club Trailers in Humboldt working with insurance and planning to begin operating out of a different facility. Following a large fire that broke out at the company's facility, CEO Rod Harklou says the company has been in constant communication with their insurance agency to work the company's next steps. He says a lot of the plans are still to be discussed but he does confirm the company hopes to resume operations at a different location.
The CEO says the plan is to move into to the old Dodgen Industry building. He says the company is currently in the process of acquiring the building and getting moved in. While there is still plans and uncertainty about at what capacity Yacht Club can operate out of the location, Harklou does say the offices will be moving over "immediately" and "some" production will resume.
As for the cause of the fire that started Monday afternoon at their facility, Harklou and Humboldt Fire Chief Jim Gronbach says at this time there is so no confirmed exact cause. The reports from those on sight at the time say it started somewhere in the paint department but the exact cause is still unknown.
Harklou confirms that all those at the facility were able to get out in time without injury. He would like to thank all the emergency crew, fire and rescue and local community for their support and all who were involved in making sure the fire was put out.