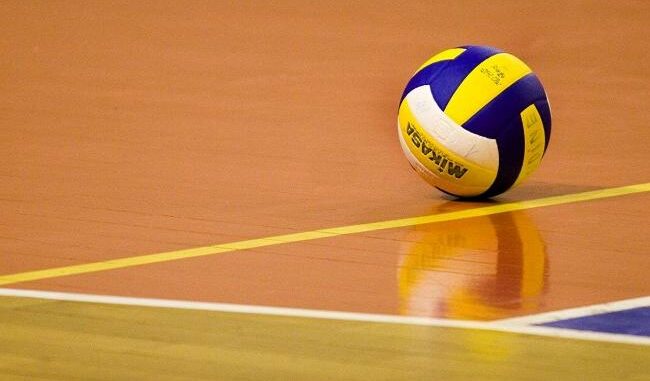 By: Donovan W. Mann – donovanm@977thebolt.com
Humboldt, IA – Humboldt High School Volleyball is looking to break into the state tournament by ride a hot senior class.
The 2020 Humboldt Wildcats Volleyball Season will start Saturday, Aug. 29 by hosting a tournament. The Wildcats come into this season having tallied 30 wins the previous two and in three of the last four. The Wildcats have also made it to the region finals the past five seasons.
Head Coach Justin McDaniel says that he expects his team to be very competitive again. The program lost three seniors, including Libero Carlie Thompson, to graduation but are returning a class of eight this season. This class includes experienced Setter in Deni McDaniel, last seasons top offensive performers in Jori Hajek and Emily Zaugg.
Coach McDaniel says that they spent their three weeks of preseason practices getting back into their rhythm. He says they hope to get back to 30 plus wins this season. The hope is that by riding the experience of his returners they can "finally break that door down" and get into the state tournament.
Coach says the plan will be to run the 5-1 system that they've run in the past. However, he says if changes need to be made he's confident in the teams ability to switch into a 6-2 if needed.
One area of disadvantage the Wildcats will have in 2020 is their height. Coach recognizes that they are among the shorter competitive teams in the state. Because of this a lot of practices have been working on blocking technique and getting touches in the front row to avoid putting a lot of pressure on the back line.
Another challenge the team is facing this season is COVID-19. Coach says the for the first time in his 20 year tenure the varsity, junior varsity and freshman teams are not allowed to intermix. The freshman team practices at a different facility while the JV and varsity teams work on separate courts in the high school gym. With all the inconvenience caused by the large amounts of protocol, coach says he's been impressed with everyone involved with the team on how they've handled it.
The 2020 Humboldt High School Volleyball Campaign will begin Saturday, Aug. 29. The first game of the tournament will be at 8 am against Kuemper Catholic.