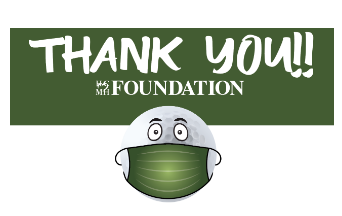 By: Donovan W. Mann – donovanm@977thebolt.com
Humboldt, IA – The Humboldt County Memorial Hospital Foundation is thankful to all who came out to this year's golf out.
The 2020 HCMH Foundation Founders Golf Outing took place Friday, Aug. 21. The annual event occurs each year to help raise funds for the local hospital. Despite this year's changes due to the ongoing COVID-19 pandemic, Director of the Foundation Mardi Ratzlaff says the outing was stronger than ever.
She says that the people and businesses in the community put on a strong showing this year and they are grateful for their support. This year there was 31 teams and 124 golfers who participated in the outing at the Humboldt Country Club. Ratzlaff says that she and the foundation would like to thank all the golfers and their sponsors. This includes their nine hole sponsors and seven pandemic relief sponsors.
Foundation director says that this year the outing helped raise over $10,000 which exceeded last year's total. Ratzlaff confirms that last year the outing raised around $7,000 dollars. She credits the businesses and their donors for really stepping up to help them in this time of need "which we can't be anymore grateful for." She also confirms that this year's turnout exceed expectations.
Due to COVID-19 there were changes to the even that probably won't be repeated if the circumstances permit it. However, Ratzlaff says one change that could become permanent based on the response from golfers is the tee times. She says that they did hear support for tee times in future outings as well as those who preferred the traditional "shot gun" style start. The foundation director says some teams were family who prefer not golfing in a big crowd. She also heard of some teams who wanted to golf with other businesses. If tee times become permanent Ratzlaff says they will probably make adjustment to accommodate for those who want to golf in bigger groups. All in all she calls the tee times a positive.
This year's golf outing donations are going to a restricted COVID-19 relief fund with in the HCMH Foundation. This fund is used to purchase lifesaving equipment and personal protective equipment at the hospital. Ratzlaff confirms that this fund is only used to treat patients of the virus and protect the hospital's staff.
Ratzlaff and the HCMH foundation would like to thank their donors, sponsors and the community for their support and making this year's Foundation Founders Golf Outing a success.