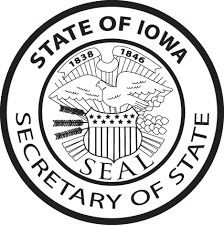 By: Donovan W. Mann – donovanm@977thebolt.com
Des Moines, IA – The office of the Iowa Secretary of State is partnering with security experts to help prepare Iowa counties for the coming general election.
Announced via a press release, Secretary Pate plans to prepare all 99 counties for the election by holding workshops with an Iowa based security service firm Pratum.
The Incident Response Plan seminars focused on taking county auditors, IT administrators and emergency management coordination through a variety of scenarios. Such scenarios can include natural disasters, power outages and cyber attacks. The goal is to ensure all counties are prepared for Nov. 3.
Secretary Pate says by working with the federal, state and county agencies they can assure they are getting the best protection possible. He says they are giving counties all the resources possible to assure the elections are efficient. These resources also help safeguard the votes of Iowans.
The Iowa Secretary of State assures that his office is working 24/7 because ever vote is important. The 2020 general election is Nov. 3 and absentee ballots can be requested at this time online with ballots being available starting Oct. 5.