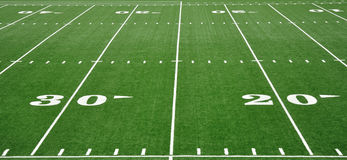 By: Donovan W. Mann – donovanm@977thebolt.com
Boone, IA – Humboldt High School Football shuts out Boone on a wet and muddy Friday night.
On Friday, Sept. 11, Humboldt Wildcat football took to the road and picked up a 36-0 win against the Boone Toreadors. This game marks the third win for the Wildcats on the season and it starts their district play off 1-0.
The Wildcats defense was strong through the entire day. With a total of 50.5 tackles the defense played fundamentally sound. Humboldt also gathered five tackles for loss and forced two turnovers.
Offensively the Wildcats had a very strong game up front. Their entire offensive line played well as Humboldt picked up 241 yards on the ground. Quarterback Caden Matson had four total touchdowns, one through the air and three on the ground.
A final stat report can be found on Varsity Bound.
After the game coach spoke very highly of his entire offensive line. He says that the field conditions were very slick following the week of rain fall and that it was hard to get a footing. He also says that anytime a defense can put up a zero on the score board they put up a special performance.
With Humboldt's win against Boone they are now 3-0 on the season and 1-0 in their district. The next game for the Wildcats will be Friday, Sept. 18 at home against Webster City. This will be Humboldt's 2020 Homecoming Game.