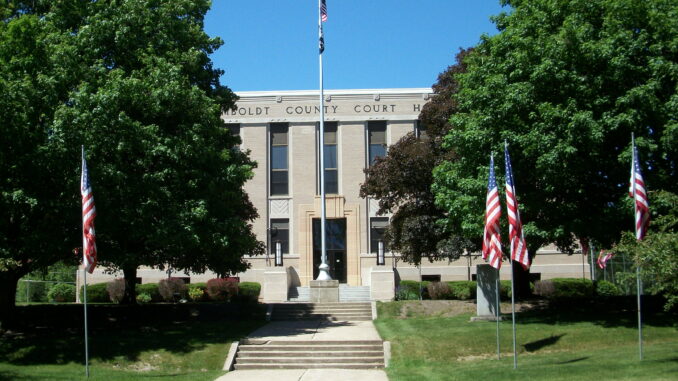 By: Donovan W. Mann – donovanm@977thebolt.com
Dakota City, IA – The local option sales and service tax special election results are official follow the declaration by the Humboldt County Board of Canvassers.
During the meeting of the county's Board of Supervisors on Monday, Sept. 14 they convened as the board of canvassers. The purpose was to canvas Sept. 8 special election held in the county to renew the tax commonly referred to as LOSST.
Following the election canvas the election results were declared official. The majority of the cities in the county along with unincorporated areas voted to approve the renewal of LOSST. LuVerne and Rutland did not have a vote cast either way during the election resulting in the non-renewal of their local option sales tax.
County Auditor Peggy Rice says that these two cities do have the chance to hold another special election. However she says the window of opportunity is going very small due to the requirements. No special election can occur four weeks before or after the General Election and has to take place on the second Tuesday of the month. With 60 days' notice also being required the auditor says they are looking at a possible January or February election to try again for their LOSST renewal.
Following declaring the results from the election the board also approved ordinance number 72 that puts the local option sales and service tax in place. The renewal will be made official on July 1, 2021 and last until June 30, 2031 at which time the county will have to renew the tax again.