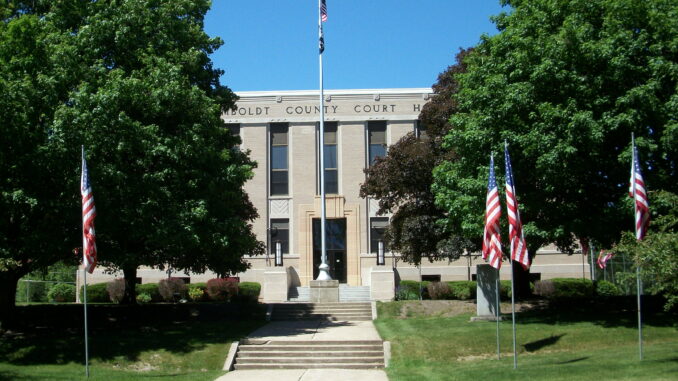 By: Donovan W. Mann – donovanm@977thebolt.com
Dakota City, IA – Humboldt County is looking to fill some openings on two separate county boards.
During the past couple Humboldt County Board of Supervisors meetings they've discussed the need to fill a position on both the county's Zoning Board and Civil Service Commission. Auditor Peggy Rice provides details on both positions to KHBT.
She says that the Zoning Board members act as an advisory body. Their main function is to make recommendation to the Board of Supervisors on the preparation of plans, zoning ordinances, development issues and determine whether a zoning proposal is consistent with the policies of Humboldt County. The Zoning Board's decisions are then reviewed by the supervisors who ultimately have the final decision.
The Civil Service Commission has multiple duties mainly involved with the hiring of county deputies. They determine which applicants meet the qualification to be hired. The civil service commission also hears appeals on hire and firing decisions. Rice does say that this is not something that has happened in Humboldt County for many years and the board only meets on an "as needed" basis.
Individuals who might be interested in joining either the Zoning Board or Civil Service Commission for Humboldt County can contact the county auditor's office at (515)332-1571.