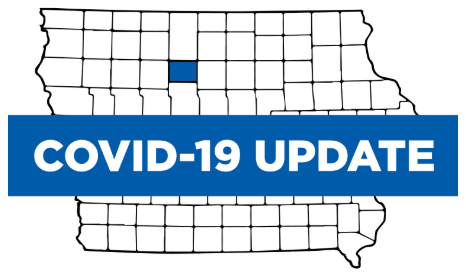 By: Donovan W. Mann – donovanm@977thebolt.com
Humboldt, IA – A third death is being reported in Humboldt County in relation to the COVID-19 virus.
Release from Humboldt County Public Health:
The Humboldt County Department of Public Health today announced the third death associated with novel coronavirus (COVID-19) in the county. The individual was in the 61-80 age group.
"We are saddened to report the counties third COVID-19 related death. We urge residents to continue being vigilant and supportive of each other as we work together to prevent the spread of COVID-19 and protect each other," said Humboldt County Public Health Director Joleen Sernett.
This loss is a reminder that we must all do our part to protect our most vulnerable. This means to stay home if you are sick, maintaining six feet distance from those outside of your household, washing your hands often, and wearing a face covering when social distancing is not possible.
*Deaths are reported following a complete investigation and finalized death certificate.
For up-to-date information on COVID-19, visit the IDPH webpage at coronavirus.iowa.gov and follow Humboldt County cases at www.humboldthospital.org/news-events/covid-19-update