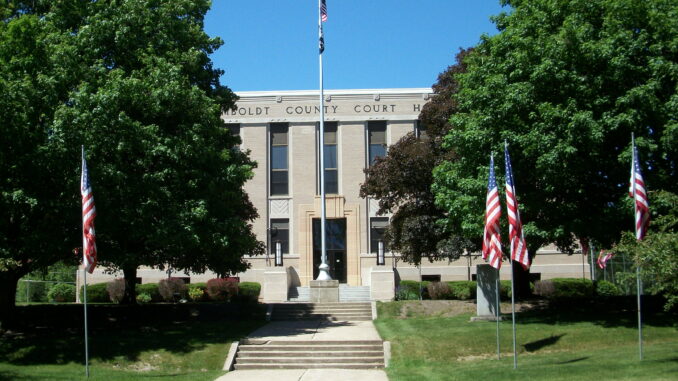 By: Donovan W. Mann – donovanm@977thebolt.com
Humboldt, IA – The City of Humboldt changes an ordinance after local land lord brings up concerns from his tenants.
During the most recent council meeting for the City of Humboldt they were given two drafts of an ordinance change to choose from and approve. This change effectively deleted chapter 69, section 14 pertaining to parking prohibited during certain hours along Sumner Avenue.
These discussions first began during the city council meeting on Monday, Oct. 5. Land Lord A.J. Flurey came to speak to council on clarification of the parking ordinance following his tenants receiving tickets when no signs were posted and they were unaware. After that council discussed the idea of changing the ordinance which seemed a bit outdated in their opinion.
City Administrator Travis Goedken confirms that he drafted two version of the ordinance change. The first draft stated that they would lift the prohibited parking times along streets connected to Humboldt within a certain amount of blocks of downtown. The second version drafted removed all prohibited parking times including on Sumner.
Following discussions by council the motioned to accept the second version removing the restricted parking times along Sumner and connected streets. This ordinance change does not eliminate the snow removal parking restrictions according to Goedkin.
Council also elected to waive the second and third readings and put the change into effect as of Thursday, Oct. 22.