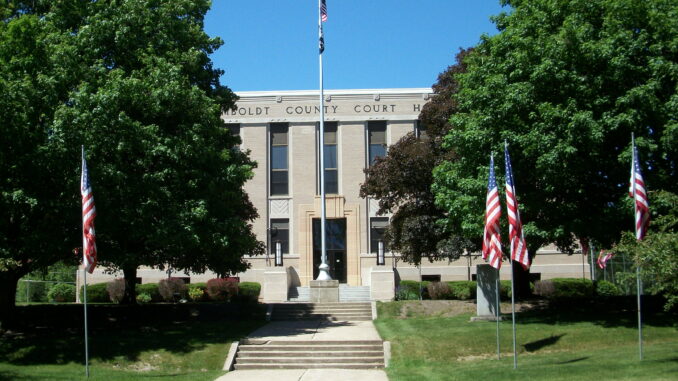 By: Donovan W. Mann – donovanm@977thebolt.com
Dakota City, IA – The Humboldt County Board of Supervisors are approving to allow additional compensation to the election officials working the upcoming election.
During the most recent meeting of the supervisors they were present with an action item from the County Auditor Peggy Rice. This item was a request to be able to provide a hazard pay to the election officials working the pulls during the upcoming General Election.
During the two previous elections in 2020 the board approved the hazard pay. The first election was the Primary Election. The second election was the special one for the Local Option Sales and Service Tax. Both times the hazard pay was an additional $4 an hour for the election officials.
The supervisors unanimously approved the hazard pay for the General Election at the additional $4 an hour. The additional pay for the workers will be coming from grant funding the county received to help cover election cost.