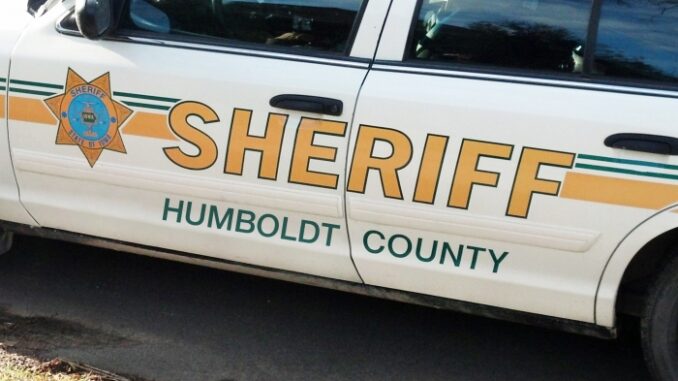 By: Donovan W. Mann – donovanm@977thebolt.com
Humboldt, IA – The current Humboldt Police Administrator is okay with the city terminating the position and looking for a police chief.
As previously reported by KHBT the City of Humboldt and Humboldt County have both agreed to terminate the 28E agreement that puts Sheriff Dean Kruger as the Police Administrator for the Humboldt Police Department. Sheriff Kruger says he's okay with the move but is a little disgruntled by it.
The sheriff says he is a little confused by the move from the city. He says that when he took the position over 12 years ago the police department was in need of solid leadership. He also says he feels like the city is more interested in the "little things" referring to enforcing ordinance codes while he has always be more interested in solving "major crime." This is a probable cause for the move by the city in Sheriff Kruger's opinion.
It isn't about Kruger's own personal feelings or loss that has the sheriff concerned however. He says his biggest concern is and always has been for the officers within the department. Kruger assures that his office door will always remain open for any officer who needs to come in and talk about anything.
The sheriff says he is open to working with whoever the city chooses to hire as the police chief. Kruger says that it doesn't matter the uniform, police or deputy, they are all there for the same reason. He does acknowledge that the police chief to be hired will also have a huge say and could have a differing opinion. The sheriff is perfectly fine with working with whoever the city hires.
The agreement between the city and county to provide Sheriff Dean Kruger as the police administrator for the City of Humboldt will come to an end on Dec. 31. The city made the official move to terminate the deal back on Oct. 5. Sheriff Kruger requested that the discussion be postponed because he could not be in attendance but the city moved forward. Two weeks later the county agreed to the early termination of the contract on Dec. 31 and Kruger was present for these discussions.
The city is going forward looking for their next police chief after the approval of the job description on Oct. 19.