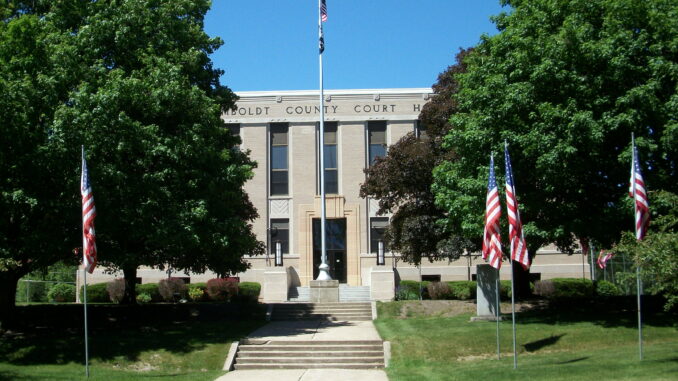 By: Donovan W. Mann – donovanm@977thebolt.com
Dakota City, IA – Humboldt County is officially entering in to loan agreement along with a paying agent and registrar agreement.
During the most recent meeting of the Humboldt County Board of Supervisors they continued the discussions of bonding out the county's substantial debt along with the Reasoner Dam project and new equipment for local fire departments and law enforcement. These discussions included entering a loan and paying agent and registrar agreement.
The loan agreement is with D.A. Davidson and Company out of Des Moines. D.A. Davidson will become the "purchaser" and will loan the county a sum of $2,445,000. This is the amount previously agreed upon and the true interest cost to the county will be at 1.27 percent.
The paying agent and registrar agreement is with BOKF, National Association out of Lincoln, Nebraska. As the registrar the bank will be the primary record keeper for the bonding agreement.
The two agreements will go into effect on Oct. 29, 2020. At that time all funds in the bonding agreement will be distributed to the appropriate parties. The supervisors approved all agreements as presented.