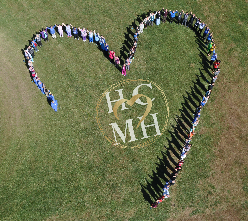 By: Donovan W. Mann – donovanm@977thebolt.com
Humboldt, IA – The local hospital is continuing to ask everyone to do their part as we hit a critical stage in the fight against COVID-19.
Humboldt County Memorial Hospital's Director of Community Development tells KHBT the current state of the hospital and the state of Iowa is critical. The virus continues to impact the community more and more each day. This has begun to put a significant strain on HMCH.
Ratzlaff says hospital staff continues to fight every day to be able to care for everyone in the community. She wants the community to know that they play in important role in slowing the spread. Everyone is encouraged to was and sanitize their hands frequently, stay home when sick and practice social distancing by limiting groups and activities. Those over the age of two are encouraged to wear masks while in public.
HCMH is doing their part to care for every patient and be there when they are needed. Ratzlaff writes that it is a fight they cannot do alone. The staff at HCMH that the community please be mindful of the decisions they make and how they could potentially impact others.
Humboldt County Public Health continues to provide updates on the case counts in the county. They also continue to do case investigations and contact tracing. It is encouraged that those who test positive answer the call when Public Health calls. The calls are a crucial part of helping slow the spread.
HCMH and all their staff continue to thank the community for the constant support. They will continue to fight this fight together one day at a time.