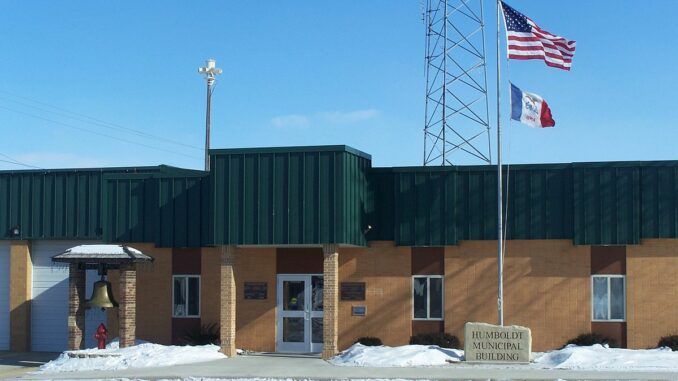 By: Donovan W. Mann – donovanm@977thebolt.com
Humboldt, IA – The City of Humboldt is adjusting two ordinances as they prepare to bring in their next police chief.
During the meeting of the council on Monday, Nov. 16, they were presented with first read of two ordinance changes. Both changes were to designate a change to who a police chief is appointed by and who they answer to on the chain of command.
The ordinance as written had the police chief being appointed by and serving under the mayor. According to City Administrator Travis Goedken almost every candidate has asked him about who they would answer to. Some expressed concern about having to answer to an elected official because the position could become political.
As a result Goedken advised council to change the code of ordinances pertaining to the police chief appointment and city administrator duties and responsibilities. Under these proposed changes the police chief would answer to the city administrator, who answers to the council. The city administrator says this change is no different than what is already established with every other department head in the city.
Council Member Joel Goodell asked if Goedken was okay with having more added to his responsibilities. The city administrator says he was.
Council approved the first reading of the two ordinance changes. Two more readings will have to occur before the change goes into effect.